2019 Soccer Youth Camps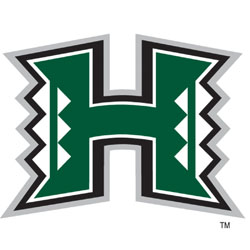 Each
camper must submit a completed and signed
Assumption of Risk and Release and Medical Consent Form
prior
to participation. Completed and signed forms should be submitted to UH Athletics by email at
uhcamp@hawaii.edu
, by fax to 808-956-4637, or by mail to:
Athletics Business Office - Camps
1337 Lower Campus Road
Honolulu, HI 96822
If paying via check, please make check payable to:
University of Hawaii
.
Please submit
registration form
and completed and signed
Assumption of Risk and Release and Medical Consent Form
with check payment to:
Athletics Business Office - Camps
1337 Lower Campus Road
Honolulu, Hawaii 96822
----------------------------------------------------------------------------------------------------------
2019 Rainbow Wahine Soccer Youth Camps
WHEN:
Spring Camp:
March 20-22, 2019 (9am-1pm)
[ONLINE REGISTRATIONS FOR SPRING CAMP ARE CLOSED. WALK-UPS ACCEPTED AT 8AM ON 3/20.]
Summer Camp 1:
June 3-6, 2019 (9am-1pm)
Summer Camp 2:
July 22-25, 2019 (9am-1pm)
WHAT:
Our YOUTH camps are geared towards girls and boys, age 5-14. On the very first day, we create two sections - "
green
" and "
black
" - based on age, physical abilities, and technical skills. With our "
green
" group, we focus on developing each player's enthusiasm for the game of soccer while working on improving both their coordination and fluidity with the ball. Development comes through fun and age appropriate activities. During the entire camp, these campers get to interact with great role models, current members of the UH soccer team! The "
black
" group of our camp is geared towards the campers that are ready to take the next step in their development as players. Players will be challenged through competitive and exciting activities that will keep them active and learning. Campers will learn advanced techniques and how to apply them properly in tactical situations that will occur in the real game. It's a great experience for those players that want to take their game to the next level.
WHERE:
University of Hawaii Lower Campus: Soccer Practice Field
COST:
$165
(Discounts available to families registering more than one child as follows: 1st child is $165, 2nd child is $120, 3rd and subsequent children are $90. Birth certificates are required for activation of discount if children have different last name than the parent or guardian completing the registration. Birth certificates can be faxed, mailed, or emailed to UH using the same contact information above. If registering online, discount will be applied back to your credit card if last names match, or once the birth certificates have been verified.)
*All players receive a UH soccer camp shirt.*
See
flyer
for more information. If mailing in registration, please be sure to complete the
registration form
. Contact Coach Marc in the soccer office at 808-956-6330 if you have any questions.
Note that you must submit a completed and signed assumption of risk and release and medical consent form for EACH camper prior to participation.
If a camper cancels for any reason, a fee of $35 will be assessed. A $25 bank fee will be assessed for all returned checks.