2019 Rainbow Warrior Basketball Camps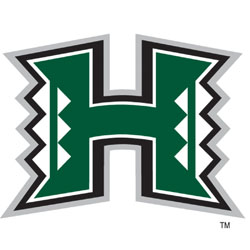 Each
camper must submit a completed and signed
Assumption of Risk and Release and Medical Consent Form
prior
to participation. Completed and signed forms should be submitted to UH Athletics by email at
uhcamp@hawaii.edu
, by fax to 808-956-4637, or by mail to:
Athletics Business Office - Camps
1337 Lower Campus Road
Honolulu, HI 96822
--------------------------------------------------------------------------------------------
2019 Rainbow Warrior Basketball Camps
WHO?
Rainbow Warrior basketball camps are open to any and all participants ages 6-18 and entering grade 12 or lower as of Fall 2019.
WHAT?
Beginning players will focus on fundamental skill development, receive individual coaching, and participate in competitive game play. Experienced players will focus on advanced skill development, team offense and defense, and receive specialized individual coaching.
WHEN?
Camp 1:
June 3-6 (9AM-3PM)
Camp 2:
June 24-27 (9AM-3PM)
Camp 3:
July 31 - August 2 (9AM-3PM)
Shooting Clinic:
June 7 (9AM-3PM)
WHERE?
University of Hawaii Lower Campus
Stan Sheriff Center, Gym 1, Gym 2, Klum Gym
HOW MUCH?
Camp 1: $275
Camp 2: $275
Camp 3: $200
Shooting Clinic: $75
Camp 1 & Shooting Clinic Combo: $325
All Camps and Shooting Clinic Combo: $750
ADDITIONAL INFORMATION
All campers will receive a free camp t-shirt, camp photograph, and individual evaluation.
What to bring:
- Basketball shoes
- Athletic clothing
- Lunchbox
- Water bottle
- Positive attitude
- Competitive spirit
For more information,
see brochure
or contact Jesse Nakanishi by email (
jessen@hawaii.edu
) or phone (808-956-6501).
Note that you must submit a completed and signed assumption of risk and release and medical consent form for EACH camper prior to participation.
If a camper cancels for any reason, a fee of $35 will be assessed. A $25 bank fee will be assessed on all returned checks.
**ONLINE REGISTRATIONS FOR EACH CAMP WILL CLOSE TWO (2) BUSINESS DAYS BEFORE THE START OF THE CAMP. WALK-UP REGISTRATIONS WILL BE ACCEPTED STARTING 45 MINUTES BEFORE THE SCHEDULED START TIME OF EACH CAMP. PLEASE BRING CHECK, MONEY ORDER, OR EXACT CASH AMOUNT IF DOING A WALK-UP REGISTRATION. NO CREDIT/DEBIT CARD TRANSACTIONS WILL BE ACCEPTED ONCE ONLINE REGISTRATIONS CLOSE.**