2018 Rainbow Wahine Beach Volleyball Clinics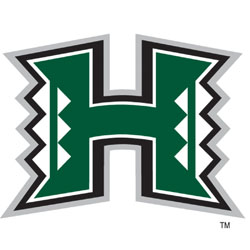 Each
camper must submit a completed and signed
Assumption of Risk and Release and Medical Consent Form
prior
to participation. ARRMC forms can be submitted to Coach Danny on the first day of clinics.
-------------------------------------------------------------------
2018 Rainbow Wahine Beach Volleyball Clinics
The University of Hawaii women's beach volleyball team is offering an exciting new camp opportunity. We are starting small group training sessions that will give interested campers the chance to work on their touch and advanced skills in a very focused way. Sessions will be limited to small groups which will allow for hundreds of touches in 1 hour and 20 minutes of work. All sessions will be run by assistant coach Danny Alvarez. Coach Alvarez runs a large amount of the technical training for UH and trains a number of players as well in the youth scene.
What are you doing to separate yourself from the rest of the players out there? Don't miss out on these exciting sessions and tons of personal feedback. Call Coach Danny at 808-394-7650 or email Coach Danny at
sandvb@hawaii.edu
with any questions.
IN ORDER TO PARTICIPATE, ALL 14 YEAR OLDS MUST CURRENTLY BE IN THEIR 8TH GRADE YEAR.
2018 Rainbow Wahine Beach Volleyball Clinics
October 2018 Schedule:
U14s Girls (Session I) Dates - Oct 3, 10, 12, 17, 21, 24
U14s Girls (Session II) Dates - Oct 5, 12, 19, 20, 26, 27
U14s Boys Dates - Oct 3, 10, 12, 17, 19, 24
Girls u14s* (Session I): 7:20-8:40PM ($300)
Girls u14s* (Session II) 6:00-7:20PM ($300)
Boys u14s: 6:00-7:20PM ($300)
Click
here
for required ARRMC form.
Please note that we are unable to prorate clinic fees. All registration must be completed online.
You must submit a completed and signed Assumption of Risk and Release and Medical Consent Form for EACH camper prior to participation. Forms should be turned in to Coach Danny on first day.
If a camper cancels for any reason, a standard $35 cancellation fee will be assessed.